Dr. David Remiszewski
---
DMD, MDSc, FACP
---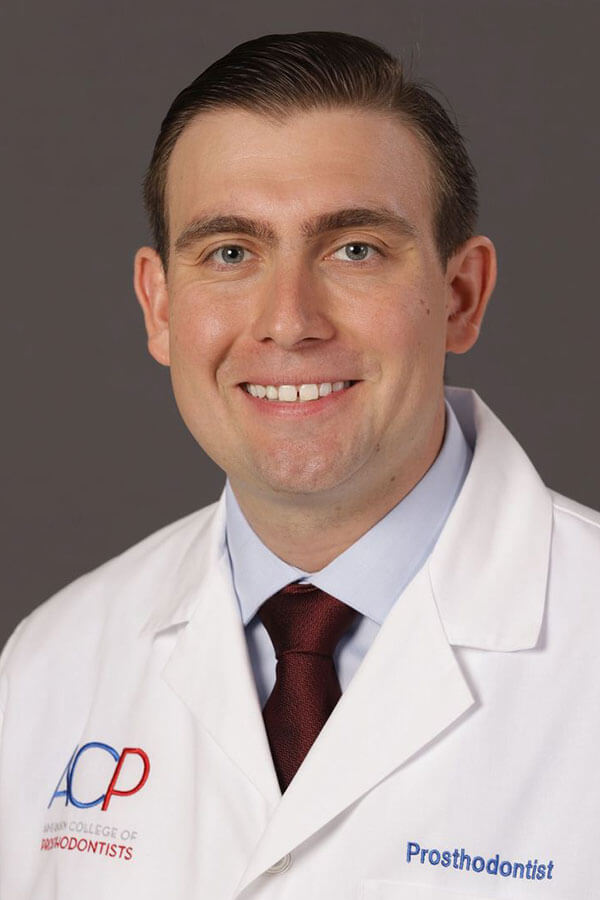 ---
Dr. David Remiszewski is a southern Connecticut native who is a surgically-trained Prosthodontist and Active Diplomate of the American Board of Prosthodontics. In his early years, he was a black belt karate instructor and lifeguard in Wallingford, CT. He attributes these experiences to his natural comfort when working with patients from all walks of life. He empathizes with challenges that patients face when coming into the dental office and makes his patients feel at home from the moment they walk the door.
He completed his bachelor's degree in Molecular Biology at the University of Connecticut, where he was President of the Pre-Dental Society. Dr. Remiszewski went on to complete his dental school training at the University of Connecticut School of Dental Medicine. During his time there, he received the Horace Wells and Shapiro scholarships, the Dental Implant Award by the American Academy of Oral and Maxillofacial Surgeons, and the Dentsply Student Clinician Award from the American Dental Association for his achievements in dental implant therapy and esthetics.
Pursuant of advanced training after dental school, he completed a 3-year specialty program in Advanced Prosthodontics and Dental Implant surgery concurrently a Master's Degree in dental science (MDSc) both at the University of Connecticut. The focus of his advanced training was in dental implants, esthetics, cosmetics and computer aided digital smile design, which he directly applies to improve patient care. He has authored two publications in the Journal of Prosthetic Dentistry and International Journal of Prosthodontics, and a third publication in submission. He has lectured at two national conferences to dental specialists and presented at 10 national scholarly meetings on topics related to dental implant surgery. He received 1st place from the American College of Prosthodontics in 2015 and in 2020 was selected 1st of 120 of his top specialty colleagues to receive the prestigious Carol A. Lefebvre Scientific Presentation Award by the Academy of Fixed Prosthodontics in Chicago. He currently serves on several national board committees including the Public Relations Committee for the American College of Prosthodontists, and a board member on the Connecticut and Pennsylvania Sections of the American College of Prosthodontists.
Dr. Remiszewski is committed to advancing the specialty of Prosthodontics by his continued academic contributions in dental implant and esthetics research. In the clinic, he enjoys using the highest tier of advanced digital technology including intra-oral scanners, 3D printers, and CT scan surgery simulation to provide the highest quality of care to his patients.
When he is not in the office, you can find him on the slopes, on the tennis court, or enjoying home cooked Polish food with his family.
---